I've been pinching pennys around here but that doesn't mean I have to give up the spoil-myself-everyday lifestyle I'm used to. Sometimes a girl's just got to indulge! Here are my tips for having an at-home spa day.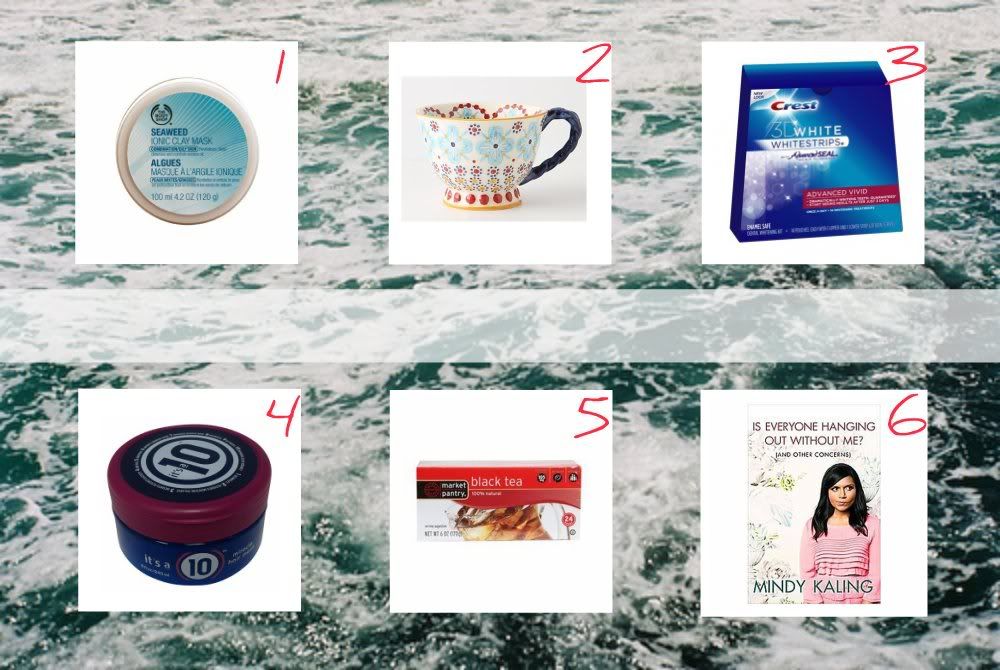 1//
This clay mask
is a little bit of a splurge but you get a lot of uses out of it and it makes your face look and feel amazing!
2// Break out your
cute tea cup
s, it's time to get fancy! This IS a special occasion!
3// Everyone loves a pretty smile and you'll love yours even more if you brighten it up a little. Treat yourself to a box of
whitening strips
to use while you soak in the tub.
4// These products are nothing short of a miracle. You've never felt your hair be so soft after you use
this hair mask.
5// Not only is
black tea
great to sip on, but save the bags after you use them and when they get cool, put them over your eyes to de-puff.
I hope you all are enjoying your weekends! I'm gunna go jump in a bubble bath! Enjoy!
All images from their linked sources; bathtub, ocean, and bubbles pics from weheartit.