I am a self professed product junkie. I just can't help myself. When it comes to trying out recommendations or just picking up something brand new from Target, I just can't get enough products. This little feature will highlight my current favorites, though I am sure they will soon change as I am always trying new things. Let's get to talking about my favorite hair products.
Aquage Sea Salt
Texturizing
Spray
This was actually a recommendation by the girls over at
Bueno Bueno
. I am super lazy when it comes to my hair, so anything that helps me create some kind of style with minimal effort is automatically my favorite. This spray is just spritzed into your damp hair after a shower. Just a few scrunches to kick start the waves and you're good to go. It helps to create messy, beachy waves that would otherwise be nonexistent, at least for me. If you have slightly wavy to slightly curly hair, I say give this a shot.
Bigsexyhair Volumizing Dry Shampoo
You might say it's the Jersey girl in me, I say you're probably right. I never think my hair is big enough, but it's mostly because it's so thick and heavy, it quickly falls flat. This dry shampoo is the best I have tried so far. First, it has a lot of product in it. I've been through a few dry shampoos which are mostly air and are definitely not worth the money. Second, I would consider it a 2 in 1 product. Not only does it do away with oily hair but it creates texture to volumize. (If you don't know the miracle that is dry shampoo, go buy one and thank me later.) It's perfect for adding a bit of volume to hair that's fallen flat on day 2 or 3 or 15 (I don't know how often you wash your hair, no judging here.)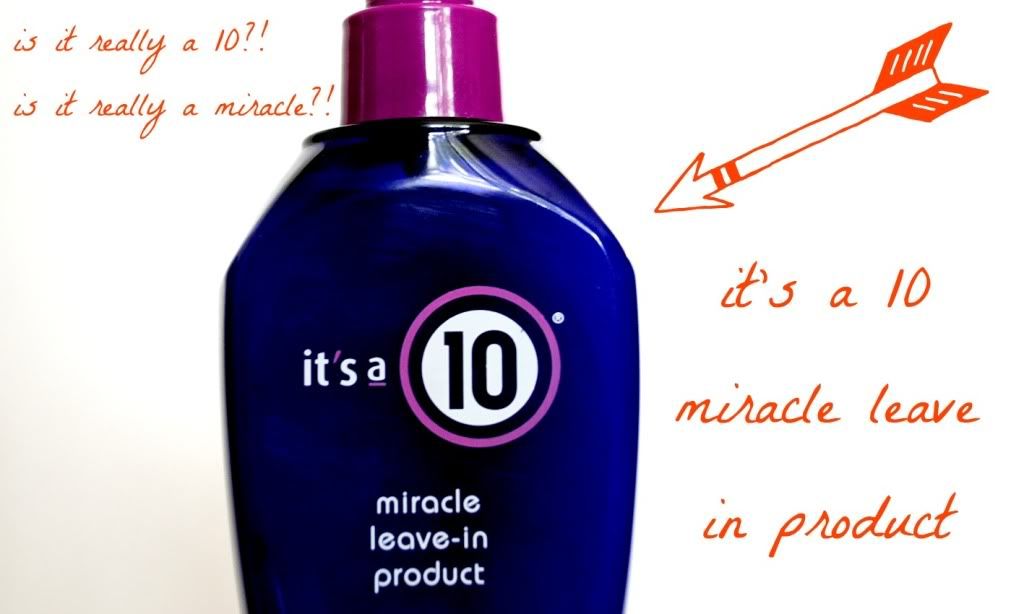 it's a 10 Miracle Leave-In Product
Another product recommended by the
Bueno Bueno
girls, this one definitely is a 10. I don't know about the whole miracle thing but it sure comes close. Last year, after jumping in the pool and then laying in the sun, my hair would turn into a frizzy brittle mess. This year? A whole lot less gross and a whole lot more silky smooth. This is essentially a leave in conditioner. I've actually stopped using a conditioner on my hair and now only rely on this. While I am a bit generous in my application, the spray nozzle creates a very fine mist so chances are you won't over apply. Just spray on your damp hair (not near the roots) and that's it. You definitely will notice a difference. Highly recommended to girls (or boys) who tend to get a bit frizzy.
Of note: If you are going to try these out, buy them from Amazon. Seriously so much cheaper than in store. Also, of course, no one paid me for these reviews.